Birth Story: Isabelle

After our miscarriage happened in may of 2015 , we knew that we wanted to try again but didnt know how soon , we were still very much still realling from the whys and hows , We focused on our relationship and knew that if god wanted us to have another little bundle of joy that it would happen . We got pregnant one month later with our little girl , which was a complete shock since it happened so fast.. we thought it would happen maybe a few months later ... even our doctor was shocked , the doctor says that i am the very fertle one.

Since i had lost 2 babies on our journey to have kids i have been pregnant 5 times , my body bounces back great (thanks for the good genes mom) but this pregnancy is very differnt than my boys in every way. I had known by gut feeling that she was a girl since 6 weeks , something told me in my dreams it was going to be my dream of having a little girl .. but things quickly turned crazy by 20 weeks when isabelle had turned breech and was hiding under my blood vessels under my right rib, she continued to stay this way until the very moment she was born . throughout the pregnancy due to her position i had a very hard time carryng her.. in the beginning my gums had gotten so sore that it made the cavity i had infected which came with huge amounts of pain. to the point where i couldnt look after my other children i would just sit on the couch and cry , until i couldnt take it anymore deprived from sleep , i went to the dentist , all they could do was give me antibiotics , i couldnt even have pain meds!!!

After getting over the teeth pain for a month , isabelles feet was kicking my nerve on my lower right side , which caused more pain .. i struggled to walk and my pelvic bones felt like they were shredding. isabelle was very healthy and happy during the pregnancy , but i guess she just loved to be a circus monkey and completly turn the wrong way. She had finally moved a small bit off my nerve at just over 30 weeks but since she had gotten bigger and bigger from the gestational diabetes that i had gotten , she was still pressing on nerves just not as painful of ones. It was becoming so hard to carry her as my body was severly tired and definatly felt beat up. Appointment after appointment had made us panic as they couldnt find her heartbeat , she just wanted to play hide and seek, guess she has a sence of humor and really wanted to give the doctors a run for their money lol. We had 6 ultrasounds and were at appointments 4 times a week for 3 months to make sure that me and her were both doing well. It was horrible being watched that closley , i truly felt like i couldnt breathe after awhile , my phone would ring all the time with doctors phone calls checking on me or letting me know how test went. I felt bombared .. and didnt feel like i could enjoy my pregnancy .. i tried the best i could to shut all the stress out but it became overwhelming.

As our due date was approaching i always had known that we were further along than the doctors had said.. my body always measures 3 weeks ahead but our checks had become a few more weeks ahead of our orginal date. By 35 weeks i had been suffering pretty bad with her position completly wrong, she was still breech , they always told us "dont worry she will turn".. yes it is true that babies have a mind of their own, but i knew from the time i was 20 weeks she was not going to move, just a gut feeling that i couldnt shake. Their was an option called the ECV which is where the doctors try and turn the baby from the outside. THIS WAS HELL.. it seriously felt like a abortion from the outside.. it hurt so bad and she was so stubborn that after the procedure was done she had only moved about an inch , she was again going the wrong way .. I had both of my boys vaginally , so having the option of a c section was a horrible dissapointing feeling for me . my team of doctors told us after the ECV that we couldnt have her vaginally and that a c section would be the only best option for the saftey of mommy and baby girl. It had been scheduled for march 31st at 11 am

but... by the monday of the next week things were not going so well.. i had begin to have labor signs and as each day progressed it had become increasingly painful and contractions had become even hard to breathe through.. We struggled through monday and tuesday with contractions 10-15 minutes apart and immence back labour but by wednesday morning contractions had become 5 minutes apart .. since isabelle was breech i was not allowed to have a vaginal birth.. since her head wasnt blocking my cervix the doctors were worried her cord would come down out of my vagina thankfully this didnt happen since we caught it in time in getting to the hospital. We had to call the ambulance as contractions by this point had gone to 3 minutes apart and kept coming STRONG. We had gotten to the hospital within about 15 minutes.. and by this point my blood pressure was sky rocketing.. it was 183/164 which is the most insane i have ever seen it in my life!!!!!

I was hooked up to the machines to check for contractions and how far apart they were , i had my iv fluids hooked up, I had my cervix checked to see how far dialated i was , and i was 3cm and long they had told us. Isabelle by this point was sitting cross legged on my cervix which also gave me exscrusiating back labor. We had waited in the triage room having contractions for a few hours, they wanted to check to make sure that the contractions were progressing rather than slowing down , basically checking if they wanted to keep us for a emergency c section or make us go home. We were getting nervous that this would all be for nothng and we would have to go home and be in pain for another week before the scheduled c section. Many doctors and nurses came in to talk to us to make the right decision as nervous as i was i knew i wanted a safe delievery and i wanted me and her to stop being in pain , even though the doctors say that the way she was laying inside my stomach that she wasnt in pain, gut a part of me doesnt believe that , she had to be completly uncomfortable, she was big which the last ultrasound a week prior told us the estimated weight would be 8lbs 6 oz. which would be the biggest i have ever delievered.

As contractions were intensifying they finally made the decision that the emergency c section would be done to minimize any risk. They told us that we would be in soon their is a two women ahead of us. Time seemed to tick really slow by this point , and we were getting really nervous., We just wanted to meet our baby girl . They finally took me off all the machines they let us know that isabelle is very healthy and the OR was ready for us. They seperated me from hubby until they could get my epidural in which took longer than exspected since my body doesnt take freezing very well, it took 3 needles of the freezing and 4 tries to make sure that they had everything all frozen so that they dont cut me open and im screaming. They had got me all ready and on the table and brought hubby in, as he sat beside me i felt a sigh of relief , it was hard going through all of it while he is waited outside the OR worrying and trying to have patience. He sat beside me and held my hand patiently waiting for our baby girl to get here safley. The room started to fill up with the team and before we knew it it was almost over , they had told us that isabelles bum was out and it was really weird to not here her crying when they say she is out, in a normal birth its the first thing you hear, i got nervous but i knew it was going to be okay the moment we waited for was coming and was just right around the corner.

Hubby squeesed my hand tighter , he knew i was exstremly nervous, my anxiety was silently getting the best of me . Finally isabelle was fully out and she let out the biggest cry . we both burst in to tears , we couldnt stop it was a true moment of peace. The bond you share between eachother at that moment cant be broken. I felt a sigh of relief.. i felt like my whole world is now complete .. i felt like this was completly meant to be and we got through it . The doctors took isabelle to get checkd out and weighed while i was getting sewn back up. Isabelle hailey leah was born march 25th 2015 at 8:14pm weighing 8lbs .. She was perfectection. Mommy and daddy are in love with her. Her brothers met her 3 days later when i got released from the hospital after a 2 day stay . Nathan is now her protector and tanner is her second mommy :) <3 <3 :) We couldnt be happier

Isabelle is named after my great grandmother who was a huge positive force in my family who passed away at almost 101 peacefully almost 6 years ago . My grandma would be proud that her love still resides so deeply within us. She made a huge impact in my life and with our little girl carrying her name it will give her a role model to look up to, it will give her a sense that her name wasn't given to any one in my family just her.. its beyond special and means a lot.







Powered by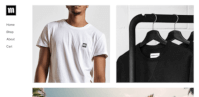 Create your own unique website with customizable templates.