<3 Questions <3

1. How long does it take you to get ready for a date?

2. What's your idea of a perfect first date?
a) Dinner
b) Drinks
c) Cinema
d) Adventurous dates

Answer: I think the best way to get to know someone is to have a conversation , a dialogue about anything , their is tons of things in life to talk about why not sit down at a nice restaurant , even if that means a table by the beach with corn dogs or a burger , and just talk about your likes and your dislikes. .I'm sure they have questions for you and you have questions for them.

3. What would you gravitate more towards to wear on a date ...
a) Jeans
b) Trousers
c) Skirt
d) Dress

Answer: I always go with a dress.... I think a dress works in any situation date wise.. you can make it super casual or you can make it dressed up. for me its easy and simple


4. On the date of your choice what makeup would you wear
a) Girl next door
b) Smokey and sexy
c) Bold lip
d) Brights


Answer: I go with smokey and sexy and sometimes I change it up and go with a simple eye and bold lip


5. Your date says you have half an hour to be ready what do you do?
Put my regular face on but speed it up to looking natural.. I can do it in 15-20 mins


6. Your date asks for the bill, do you ...
a) Offer to pay - with actual meaning to pay
b) Make a fake fuss - with no intention of paying
c) Expect him to pay straight away


Answer: If he asked you on the date then he should pay, if you ask than you pay.. if you both agree split it


7. Do you go out with him again?
Yes if their is a lot of chemistry


8. It's time to say goodbye you really like your date do you ...
a) Wave
b) Hug
c) Kiss on the cheek
d) Peck
e) Full on smooch

Answer: hug and kiss.. sometimes a more serious kiss but that's it.. I will text him later and see how he felt about the date.. even if chemistry is their .. don't give everything in right away .






















Powered by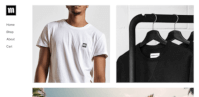 Create your own unique website with customizable templates.